Concerned Florida voters scored a victory in Florida by pressuring Secretary of State Ken Detzner's (R) office to notify all counties about federal and state legal requirements to preserve ballot images. Those are the digital copies needed to verify the outcomes of elections.
This is especially important in the Sunshine State, where voters get to decide two cliffhanger races with major implications for the future of the country. Both the Senate race and the gubernatorial contest are too close to call and, if Florida's election history is any guide, they could be headed for recounts.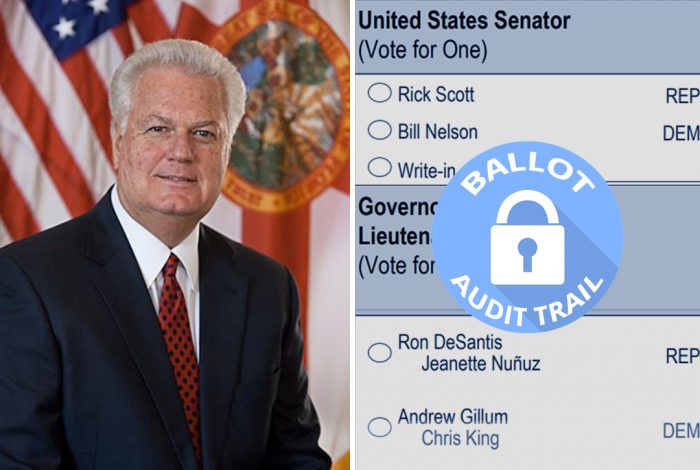 Therefore, it is especially important that any such recount, as well as potential election
audits, are conducted in full compliance with the law. Concerned that Florida election officials would violate federal law and destroy the ballot images before the legally mandated 22-month preservation period, Attorney Benedict P. Kuehne — on behalf of concerned Florida voters — sent a letter to Detzner earlier this month asking him to instruct state election officials not to destroy the ballot images.
On Wednesday morning, Director of the Division of Elections Maria Matthews sent a letter to all county supervisors of elections with "a few reminders to ensure our elections go smoothly and that every eligible vote is counted." Included in the letter was a section regarding federal and state public records law as it relates to digital ballot images (by law, digital ballot images must be saved for 22 months after an election):